Welcome to Dryden Township Library
Serving the community since 1871

—————
We are Open from 12-5
Monday - Thursday
Please check above for information on Covis-19 Resources.
This link will be updated regularly.
________________________
__________________
LIBRARY REOPENING NEWS!
We are so excited to begin the Phases for opening!
The Library will begin Phase 1 of opening the Library beginning on Monday, June 8, by having staff in the building and working on the new regulations, safety protocols, and training that the Library has to implement to keep staff and patrons safe and healthy.
Phase 2 will begin on Thursday, June 11 and continue through June 18 with Curbside Service, with limited hours, to be determined in the coming days. All books brought back during Curbside Service will need to be placed in the Drop Box, as staff will not be able to accept returns. 
We will not be open on Saturdays during June or the first 2 weeks in July. We will reevaluate our open days and hours at that time. Just like any business at this time, we have guidelines we have to follow to be open, so please know that plans for reopening are changing on a daily basis. Please keep a watch out on our website and Facebook page for any changes that my occur.
We can't wait to see all of you!
_________________________________________________________________
A message from Randy Riley, State Librarian of Michigan
As a result of the COVID-19, Michigan libraries will be closed
"as soon as possible, but no later than 3:00 PM on March 16 
and continuing until March 30, 11:59 PM"
The complete text of the Executive Order can be found at
___________________________________________________________________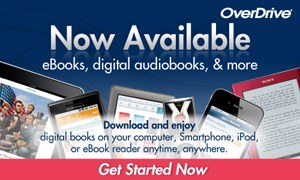 _____________________________________________________________________