Welcome to Dryden Township Library
Serving the community since 1871
Please check above for information on Covis-19 Resources.
This link will be updated regularly.
__________________________________
LIBRARY CLOSURE
Following the recommendations of the Health Authorities, and the Michigan Library Association, and in response to the Federal, State, and County declarations of emergency, the Library will close to the public on Monday, March 16, at 2:00, and will reopen when the mandated closure is lifted.
We will only be open to current patrons, from 11:00-2:00 on Monday, March 16, so that they may pick up their holds.  All requesting of materials will be stopped for the foreseeable future, as delivery service of inter-loaned items has stopped.
Much thought has gone into this decision, but the health and safety of our patrons, community, staff and our families, have been our priority in making this decision.
Please remember you can always use our digital system, Overdrive, to borrow Ebooks or Audiobooks.
We hope you all stay safe during this trying time, we have the best patrons, and we apologize for the inconvenience and disappointment this closing may cause. Please know, we would rather be open and chatting with you.
Please look for updates on our Facebook page, and on our Library page, (www.drydentownshiplibrary.org) for any additional information
If you have any questions, please call the Library at 810-796-3586, or send a message through our Facebook page.
Please stay safe, and remember to wash your hands.
We will see you soon!
_________________________________________________________________
A message from Randy Riley, State Librarian of Michigan
As a result of the COVID-19, Michigan libraries will be closed
"as soon as possible, but no later than 3:00 PM on March 16 
and continuing until March 30, 11:59 PM"
The complete text of the Executive Order can be found at
___________________________________________________________________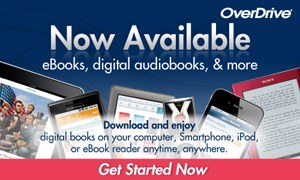 _____________________________________________________________________